Relics
Monday, Jan. 15, 1934 Time  magazine:
Unlike the slick, undignified bargaining in London's Sotheby's and Paris's Hotel Drouot, art auctions in Manhattan's American Art Association-Anderson Galleries are conducted with éclat. Dealers and bidders sit in a somber Italianate hall as big as a small theatre while the auctioneer intones numbers from his pulpit. Across a shrewdly lit, velvet-hung stage Negro attendants parade the objects to be sold. If the objects or their owners are of sufficient importance, the sale becomes a major date in the Manhattan social calendar.
That it was on both counts for five days last week. Fully 2,000 people at a time crowded the gallery. So many socialites jammed the front rows that one eager bidder at the rear of the hall had to perch on the back of a chair with a pair of binoculars and signal his bids as he got the range. On sale were the furniture, jewelry, silverware and clothing of the late Edith Rockefeller McCormick, eccentric daughter of pious John Davison Rockefeller.
The life & times of Edith Rockefeller McCormick are Chicago history. Most colorful of the Rockefeller children, her wedding to Harvester Scion Harold McCormick in 1895 was only surpassed in national interest by the marriage of Consuelo Vanderbilt to the Duke of Marlborough the same year. In Chicago she succeeded Mrs. Potter Palmer as social arbiter, gave vast and lavish parties, and backed the Chicago opera for years before Insull. She used to buy dresses six at a time, all the same model. She thought nothing of spending $25,000 for roses to bower her ballroom. Suffering from a nervous disorder in 1912, she met Psychiatrist Carl Jung in Manhattan, followed him with her family to Zurich where she lived as his pupil and assistant for eight years. Returning to Chicago in 1921, she picked up a pudgy little Swiss architect, Edwin D. Krenn, brought him home as her social escort. Efforts to make a commercial success of the Krenn real estate firm in Chicago cost her most of her fortune. She died in a small apartment in the Drake Hotel in 1932 (TIME, Sept, 5, 1932) leaving five-twelfths of her estate to Escort Krenn.
On hand to participate in the auction of her relics last week were Mrs. Edward H. Manville, Mrs. Walter P. Chrysler, Mrs. John North Willys, Actor David Warfield, many another great name. Present, too, was Muriel McCormick Hubbard to buy as many of her late mother's belongings as she could afford. She spent $60,000 and got, among other things:
·Two 16th Century Gothic hunting tapestries, each $6,100
·Diamond & sapphire bracelet . . . 4,700
·Diamond & pearl pendant . . . 4,100
·Cromwellian silver candle or
posset cup . . . 2,600
·Pair pearl & diamond earrings . . .2,400
·Chinchilla wrap with silver fox collar. . 2,400
<![if !vml]>

<![endif]>
·Pearl ring . . . 2,300
·Tournai (or Oudenaarde) Gothic
millefleurs tapestry . . . 2,100
·George III silver wine coolers . . . 2,000
· Aubusson silk tapestry screen . . . .1,900
·Directoire carved acajou and silk
petit-point canapé 1,025
·Twelve George III silver plates $1,020
·18 pierced & chased gilded silver
dessert plates 900
·Linen damask & Burano Point
de Venise lace banqueting cloth 900
·Three dozen drawn-thread linen dinner napkins 675
·Mahogany boudoir grand piano 525
·Crown Derby gold-decorated & hand-painted porcelain dessert service.... 455
·Pair embroidered linen bed sheets 85
·Pair embroidered linen bed sheets 57
Continued top right
End of a Princess
Monday, Sep. 05, 1932 Time magazine:
After pausing for two weeks at the door of a bedroom in Chicago's Drake Hotel, last week Death came, as it must to all women, to Edith Rockefeller McCormick. Once she was called the world's richest woman. But cancer makes no distinctions. Two years ago she had a growth removed from her breast. It reappeared in her liver. When she moved to the Drake from her mansion on Lake Shore Drive in June (TIME, Aug. 1), she and her doctors knew the end was near.
Beside her in the last two weeks, during which her indomitable rallies amazed every one, were her onetime husband, Harold Fowler McCormick, their three living children, and her brother John. They had all come to her after years of an estrangement that was more of her making than theirs. A chief cause of the estrangement was also in devoted attendance—the plump little Swiss named Edwin D. Krenn with whom she had shared her last eleven years. Her brother John did not wait for the end. Itching painfully with an attack of shingles, he rejoined their father, John Davison Rockefeller, in the East. Long estranged too, and querulously jealous of his own health at 93, Father Rockefeller had not gone to see her at all. "He travels only between Florida and his home," John D. Jr. explained. In her last days, with the flesh fallen from her face and the death mask showing. Edith Rockefeller had come to resemble her father closely.
As near to royalty as it is possible to come in the U. S. was Edith Rockefeller when, in 1895, she married that most handsome and eligible of contemporary Princetonians, Harold McCormick. The newspapers called her the Princess of Standard Oil. He was the Prince of International Harvester. She was a demure little blonde, with a high forehead, grey eyes and a mass of ringlets under her hat. She swam, skated, rode a horse and bicycle, but preferred to read and study. The newspapers wrote of a regal wedding but actually it was a quiet, private ceremony in a parlor of Manhattan's old Buckingham Hotel. The first two years of their life together were spent in the quiet little river town of Council Bluffs. Iowa, and it was not until the McCormicks moved to Chicago that her imperiousness began to assert itself and the strange things that happen to the very rich began to happen to her.
The massive grey stone house on Lake Shore Drive, with a cone-topped tower that she called the "bastion," was not a wedding gift from her father. Harold McCormick bought it, and later she bought it from him. Late in her life the bastion was one of her favorite haunts. The other was a group of trees on her lawn which she called the "bosky." New, lusty Chicago loved display. Edith McCormick fed her guests off Napoleonic gold plate. She brought grand opera to Chicago, spent $5,000,000 keeping it alive. When her eldest son died of scarlet fever she gave the John McCormick Institution for Infectious Diseases. The scarlet fever germ was isolated there. Upon retirement of beauteous Mrs. Potter Palmer, Mrs. McCormick with her $2,000,000 string of pearls became Chicago's social dictator. Before the opera she served 35-minute dinners, timing each course by a jewelled clock beside her plate, allowing the men ten minutes for coffee & cigars. She opened conversation at her table by asking someone : "What has been interesting you lately?" After the opera she drove home always by the same route. Her chauffeur had police orders never to vary the route and to drive last. She was the first woman in Chicago to wear an anklet.
In 1911 she recalled 120 invitations to a cotillion without an explanation. Then Chicago heard she had had a nervous breakdown. With her husband she went to Italy, moved up to Switzerland. In Zurich she became a pupil of Psychologist Carl Jung, conceived the notion that her mission was to teach psychoanalysis. She claimed Jung had thrice cured her of tuberculosis through psychoanalysis. To practice humility she scrubbed the floor of her hotel. She took 99 patients, one of whom was her small, plump gardener, Edwin D. Krenn. Krenn improved his position, returned with her to the U. S. in 1921. When she landed she announced that her husband was coming by another boat.
But Harold McCormick had spied Ganna Walska on another boat, bet Alexander Smith Cochrane he would meet her first. Cochrane won the bet, married Walska. When Mr. McCormick reached Chicago he went to his Lake Forest home and announced to the Press: "Mr. & Mrs. McCormick are not living under the same roof." Edith Rockefeller divorced him on grounds of desertion. Later Walska divorced Cochrane. Harold McCormick had a gland operation by Dr. Victor Lespinasse and married her.
Continued middle right


<![if !supportLineBreakNewLine]>
<![endif]>
:: Addendum ::
<![if !vml]>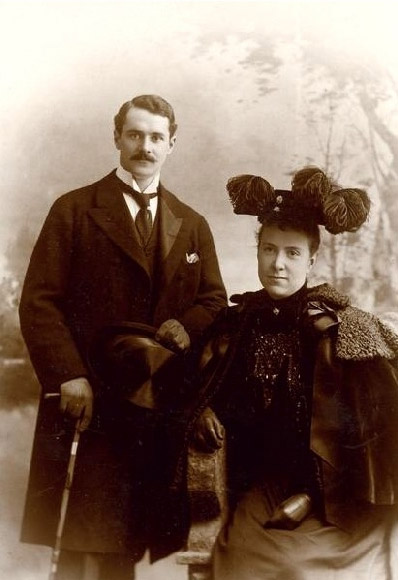 <![endif]>
Harold Fowler McCormick & Edith Rockefeller, 1895
<![if !vml]>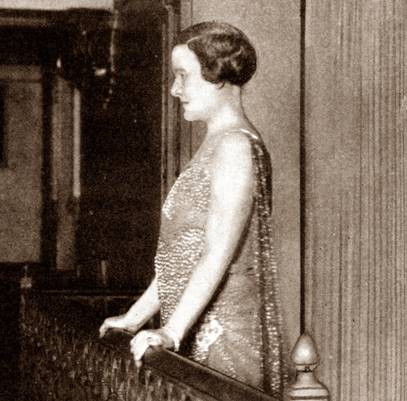 <![endif]>
Edith Rockefeller McCormick, 1927
CHARLES PLATT
<![if !vml]>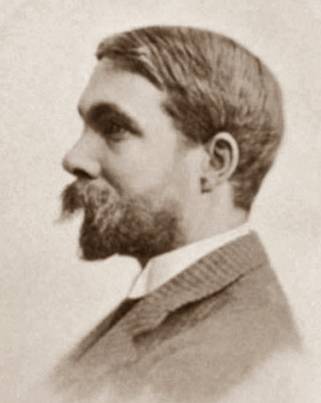 <![endif]>
Charles Adams Platt, 1882
<![if !vml]>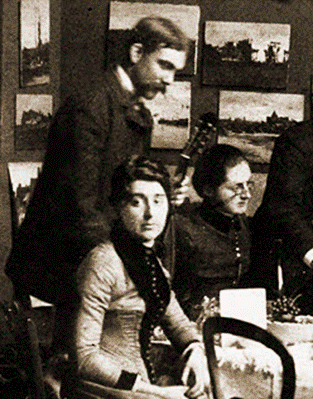 <![endif]>
Charles Platt in his atelier during the late 1800's.
ELITE SPORTSMAN REQUIRED FLYING BOATS:
<![if !vml]>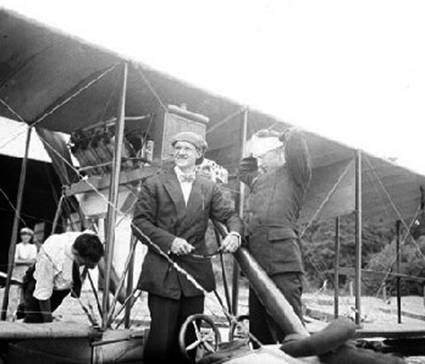 <![endif]>
Between April and July, 1913, Glenn H. Curtiss built two flying boats for Harold F. McCormick; the first, the 4-passenger "spoonbill" tractor F boat. McCormick's second flying boat, which he took to Chicago, was a more conventional Model F "English-type" pusher.
<![if !vml]>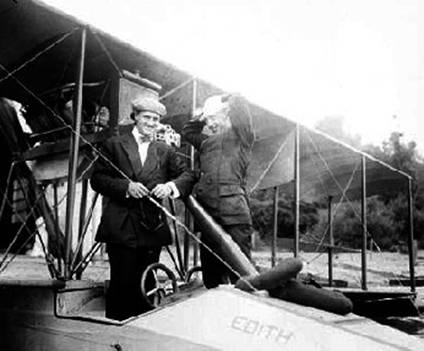 <![endif]>
 Harold F. McCormick and C.C. Witmer 1913
<![if !vml]>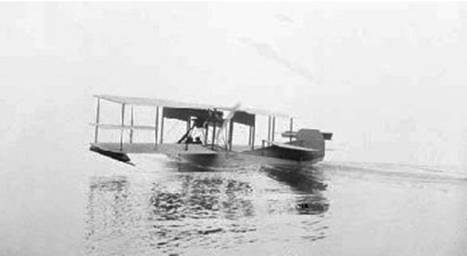 <![endif]>
The "Edith" on Lake Michigan at Villa Turicum,  Lake Forest – 1913
<![if !vml]>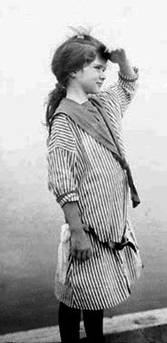 <![endif]>
Mathilde McCormick watches her father taking off over Lake Michigan
<![if !vml]>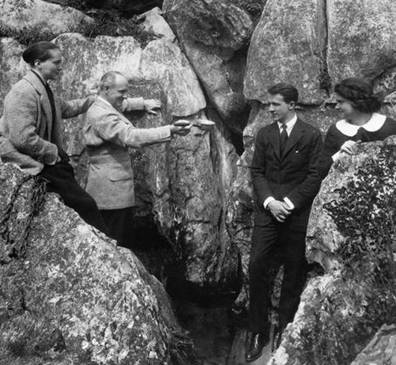 <![endif]>
Muriel, Harold, Harold "Fowler" Jr. and Mathilde McCormick in 1922
EDITH & HAROLD
<![if !vml]>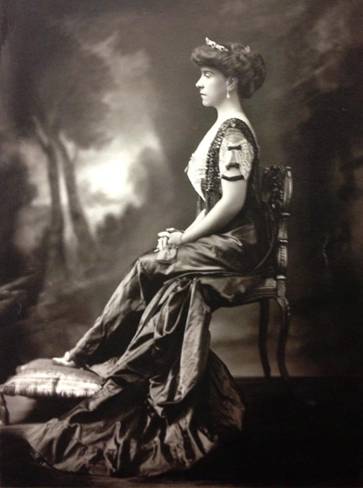 <![endif]>
Mrs. Harold McCormick at the beginning of the 20th century
<![if !vml]>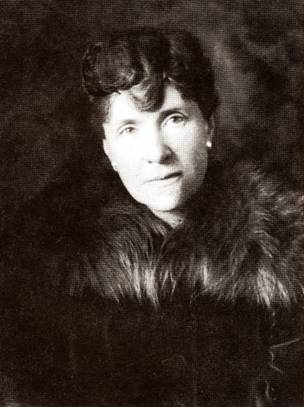 <![endif]>
Edith Rockefeller McCormick in 1917
<![if !vml]>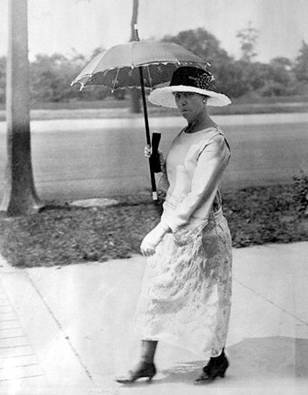 <![endif]>
A rare shot: Edith takes a stroll on Lake Shore Drive in August, 1922
Edith Rockefeller McCormick in 1927. Edwin D. Krenn and Frances Jewett Jahuson, wearing top hats, are standing beside her.
<![if !vml]>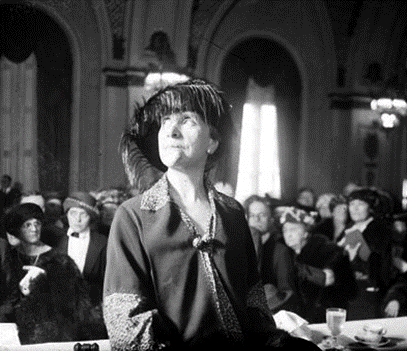 <![endif]>
Chicago's social dictator
<![if !vml]>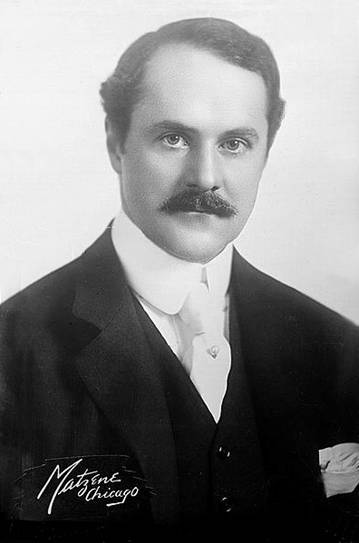 <![endif]>
Harold McCormick at the beginning of the 20th century
<![if !vml]>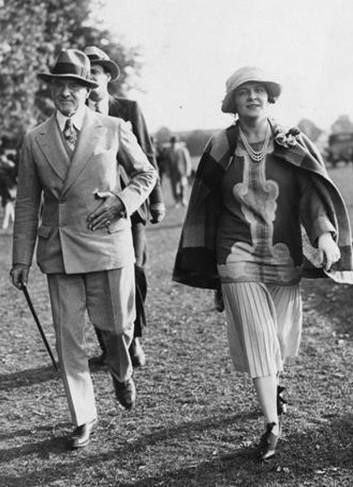 <![endif]>
Harold and second wife Ganna Walska in the 1920's
<![if !vml]>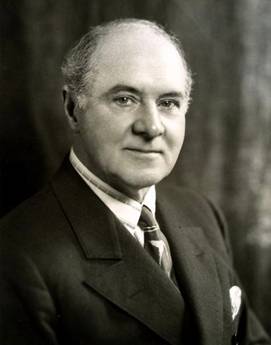 <![endif]>
Chicago Capitalist: Harold Fowler McCormick Sr.
THE CHILDREN
Mathilde:
<![if !vml]>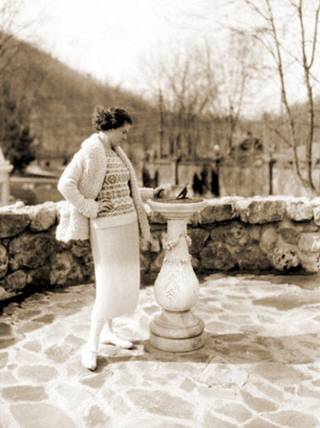 <![endif]>
Engaged to Max Oser, a young Mathilde vacations in Hot Springs, Virginia, March 1922
<![if !vml]>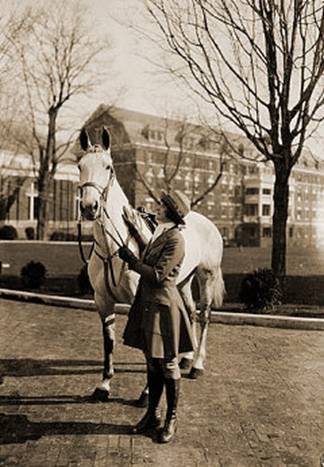 <![endif]>
Mathilde was a woman who would not be intimidated by the social mores of the times; criticized harshly and alienated by her mother, she married a man 27 years her senior.
<![if !vml]>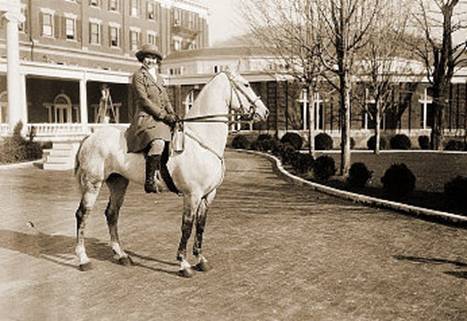 <![endif]>
Fowler:
<![if !vml]>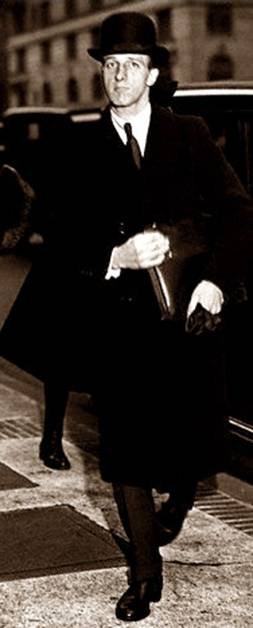 <![endif]>
Fowler in the early 1930's
<![if !vml]>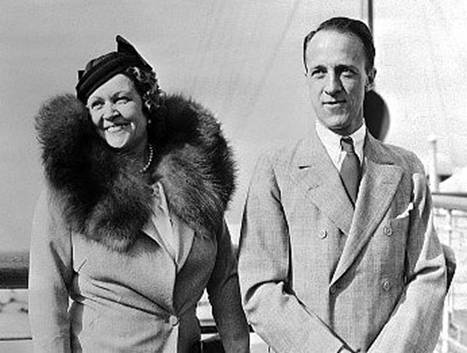 <![endif]>
Mr. and Mrs. Fowler McCormick arriving in New York, May 9, 1935 on the S.S. Conte Di Savoia.
<![if !vml]>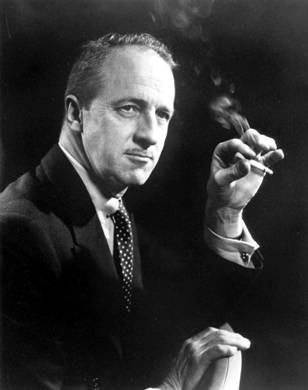 <![endif]>
Fowler McCormick, 1946
Muriel:
<![if !vml]>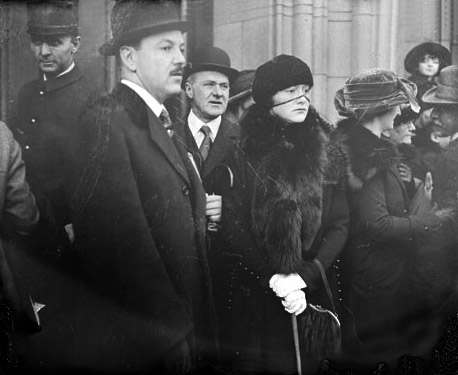 <![endif]>
Miss Muriel McCormick with her father Harold Fowler McCormick standing behind her, outside a building in a group of unidentified people in Chicago, Illinois, 1922.
<![if !vml]>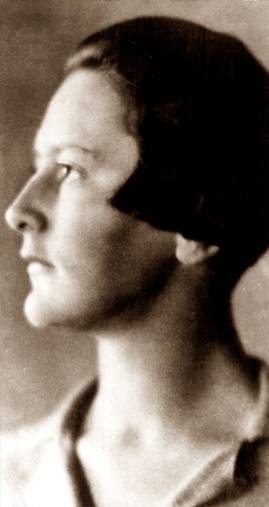 <![endif]>
Muriel McCormick in 1922
<![if !vml]>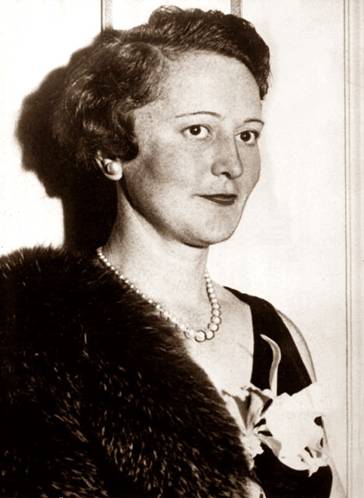 <![endif]>
Muriel as a young socialite
<![if !vml]>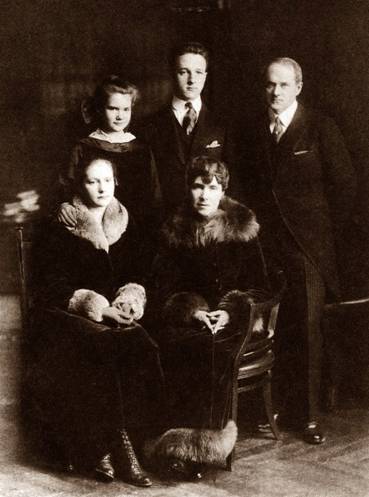 <![endif]>
The last portrait of the McCormick family taken together. Seated: Muriel and Edith. Standing: Mathilde, Fowler, and Harold Fowler McCormick.
THE AUCTION
<![if !vml]>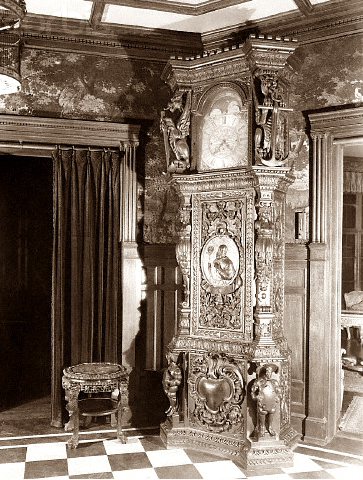 <![endif]>
Shortly after Edith's death in 1932, an ornate hall clock awaits the auction block.
<![if !vml]>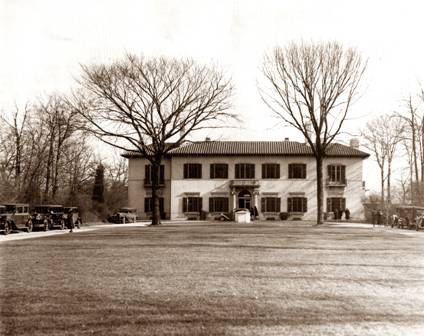 <![endif]>
Villa Turicum in January of 1934; photographed on the day of the auction.
<![if !vml]>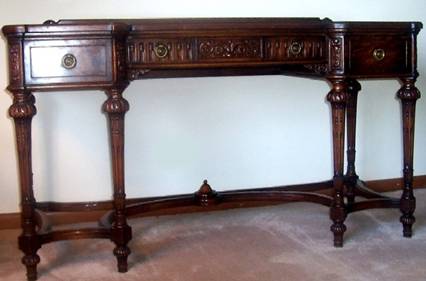 <![endif]>
A handsome walnut writing desk from one of the Villa Turicum auction lots today.
<![if !vml]>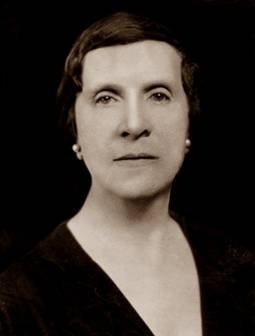 <![endif]>
Edith Rockefeller McCormick
(August 31, 1872 – August 2, 1932)
<![if !vml]>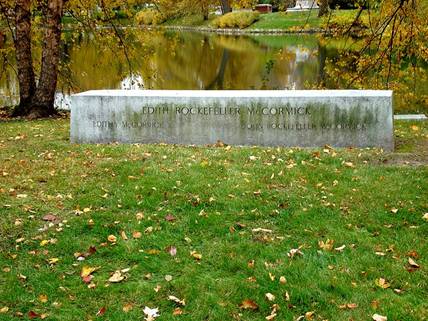 <![endif]>
Better pass boldly into that other world, in the full glory of some passion, than fade and wither dismally with age. –James Joyce
<![if !vml]>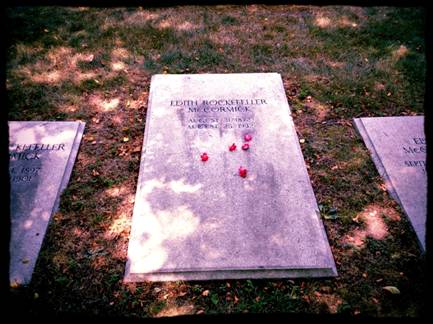 <![endif]>
:: Blueprints ::
| | |
| --- | --- |
| | <![if !vml]><![endif]> |
Relics
Cont'd
Out of a black velvet case appeared the high spot of the jewelry sale—Mrs. McCormick's diamond necklace, a glittering plastron of 1,801 stones, 40 inches long ending in a sort of jointed breastplate of diamonds.
<![if !vml]>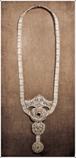 <![endif]>
Dealers, many of whom were unable to get in the room, shouted bids through the door, raising the price $250 at a time. A quiet, unassuming woman in galoshes who sat with her husband on a bench against the wall finally bid it in for $15,000. Said she: "It's beautiful. It all comes apart, you know, and makes lots of bracelets and brooches and things." Known to every Chicago gossip columnist was the historic Bonaparte-McCormick gilded-silver dinner service of 1,600 separate knives, forks, plates, dishes, platters, etc., weighing over 11,700 ounces.
<![if !vml]>

<![endif]>
 Made by Napoleon's favorite goldsmiths, Martin Guillaume Biennais and Jean Odiot, executed after the design of Architects Percier & Fontaine, the service was a wedding present from the Emperor to his sister Pauline on her marriage to Prince Gamillo Borghese. In 1892 the Borghese family sold it intact to Prince Baucina who sold it to Dealer Ercole Canessa who sold it to Mrs. McCormick for $80,000. Last week it was subdivided in 146 separate lots and sold, after a block bid of $20,000 by Mrs. Hubbard had been refused, to dozens of different owners for a total of $57,565. Unnoticed by most in the room was a plump little man who kept nervously wiping his forehead and gazing first at Auctioneer Otto Bernet, then at Mrs. Hubbard as she bid $100 at a crack with the raise of a pencil. It was Escort Edwin Krenn. "All this is breaking my heart," declared this beneficiary under the McCormick will, with a wave of his hand. "It cuts into me, you know, it cuts into me!''
What cut into him deepest was that the sale of objects valued at well over $1,000,000 brought a total of $330,617.50. Of this the gallery extracted its customary 20% for advertising, cataloging and use of the hall.
In Chicago, at her greystone Lake Shore Drive palace and in her Lake Forest, Ill. country home; Villa Turicum, the rest of Mrs. McCormick's private belongings were to go on sale next week. Auction gapers in Chicago were discouraged by a $10 admission fee, redeemable on the first purchase.
End of a Princess
Cont'd
Back in the Lake Shore mansion, Mrs. McCormick never spent a night out of it until she went to a hospital in 1930. No guest ever spent a night in it. She became more imperious, more eccentric. She practiced astrology, celebrated Christmas on December 15. She believed in reincarnation, decided she had been King Tutankhamen's child-wife Anknesenpaaten. "Then they opened the mummy chamber and when I saw the pictures of it, I knew. There was my little chair." She wrote the words to a Love Song Cycle and a play in Italian, collected Persian rugs. She took daily walks, always over the same route. When someone suggested another route she said: "It doesn't matter. I am not really here." She developed phobias, kept six detectives in the house. She feared water, seldom bathed. Like Anknesenpaaten, she was not buried. Her body was put in a receiving vault next to that of her son John, which had been there for 31 years, the cemetery people never having had any instructions what to do.
Her son Fowler had married Mrs. Anne Urquhart ("Fifi") Stillman, 19 years his senior; her daughter Muriel, Major Elisha Dyer Hubbard, 24 years her senior; her daughter Mathilde, Swiss Riding Master Max Oser, 30 years her senior. Each of these marriages upset her. In her will she left Muriel only four-twelfths of her estate. Mathilde two-twelfths, faithful Fowler only one-twelfth.
<![if !vml]>

<![endif]>
All the rest she gave to curious Edwin Krenn. Upon him she had depended entirely in her fading years. She forced him upon Chicago society, planned with him a $45,000,000 empire of realty. Last year she had to sell $18,000,000 in securities to protect her small householders. The faithful Krenn threw in his all—$1,260,000. Her brother John was said to have guaranteed her $1,000 a day for life, but neither he nor his father could swallow Krenn.
Last week came one more ironic twist in her story, about which she never knew. Krenn's business partner was a Russian, Edward A. Dato about whom Chicago knew nothing until last week when, bristling and important, he explained to newshawks :
"Krenn and I went to school together in Zurich. His family liked him to associate with me. . . . Then I came to this country. I worked for the International Harvester Co. as a consulting engineer. One day in the papers I read of Mrs. McCormick's divorce. The papers mentioned Krenn. I think: That is my schoolmate. I will look him up. . . . Mrs. McCormick wanted to put her money into civic projects which would be great things for the community. Of course it was against my wishes that I was drawn into it. We formed a trust, the three of us. Mrs. McCormick and Krenn said to me: 'Here is $5,000,000 to start with.' Krenn carried on the social end of it. I carried on the practical end."
He said that a few days before Mrs. McCormick died he had bought from Krenn, for $2,000 a month for life, his five-twelfths share of the estate and his interest in Krenn & Dato. Asked a newshawk: "Why?"
"That is a delicate matter. Krenn was not friendly with the Rockefeller or the McCormick families. It was for the good of the firm. I will attend to the business. I am a fighter. I like to be in the thick of things. I like to take a chance. I like to make decisions. Maybe I am like Mussolini. . ."

<![if !supportLineBreakNewLine]>
<![endif]>
The Press: Names in the News -
Monday, June 15, 1931 Time  magazine:
During the past decade no U. S. families have appeared more sensationally in the nation's newspapers than the McCormicks of Chicago and the Stillmans of New York. Last week, both families made one big story. At Poughkeepsie, N. Y., Mrs. Anne Urquhart Potter ("Fifi") Stillman, 52, obtained an amazingly secret divorce (grounds: infidelity) from James Alexander Stillman, 60, onetime president, now director and largest stockholder of National City Bank. A few hours later Mrs. Stillman married, at Pleasantville, N. Y., Harold Fowler McCormick Jr., 32.