Their

 

Story
It began, at least, with hope. Edith Rockefeller McCormick, daughter of John Rockefeller; wife of Harold McCormick, was one of the richest woman of her day. She determined to build Villa

Turicum

("Settlement on the Water") as a country retreat and solace for the 1901 loss of her young son.
But after the house was complete, in 1913, Edith abruptly left her family to seek treatment from Swiss psychoanalyst Carl Jung. Haunted by the death of her son and rumors of her husband's infidelities, she was never to return fully to her marriage, or her mansion
The

McCormicks

separated in 1921, following Edith¹s return from

Europe
. She lived on in her grand home at
1000 Lake Shore Drive
in
Chicago
, known for her lavish parties and flamboyant dress. Villa

Turicum

remained fully furnished and staffed, awaiting its mistresses¹ bidding, though she seldom, if ever, returned there.
 

It was during this time that she joined in

a ruinous

business venture with Jung¹s Swiss protégée Edward

Krenn

, and his partner Edward

Dato

. This partnership resulted in the development of the

Highlands
neighborhood in
Highland Park
. This last venture, underwritten with Standard Oil securities, went bankrupt following the 1929 market crash.
Edith died in 1932. The Rockefeller heiress, who once owned a $1 million dollar diamond dog collar and emeralds that belonged to Catherine the Great, died $3 million dollars in debt.
After her death, the valuable furnishings and artwork of Villa

Turicum

were sold at public auction for pennies on the dollar. In the 1940s, the property itself was sold for $75,000 in back taxes, but development plans languished. In the 1950s, the estate was

proferred

to the city of

Lake Forest
, but the offer was declined. Plans for a private club on the site fell through
The estate was purchased in 1956 by Robert

Kendler

of Community Builders. The house, found to be structurally unsound, was torn down. The property was subdivided into 161 lots and in 1972 was being marketed with a familiar name, "Villa

Turicum

."
:: The Villa Interiors ::
<![if !vml]>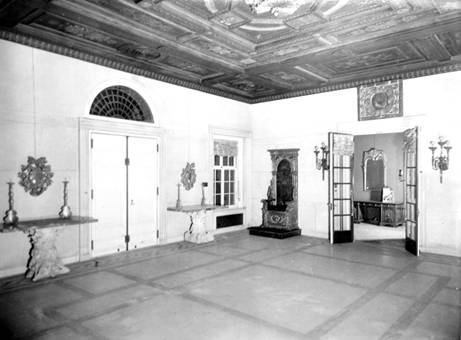 <![endif]>
The Main Entrance Hall
<![if !vml]>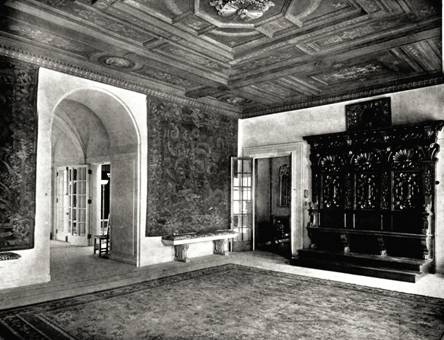 <![endif]>
<![if !vml]>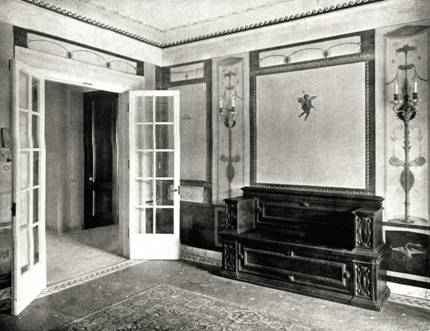 <![endif]>
The South Garden Lobby
<![if !vml]>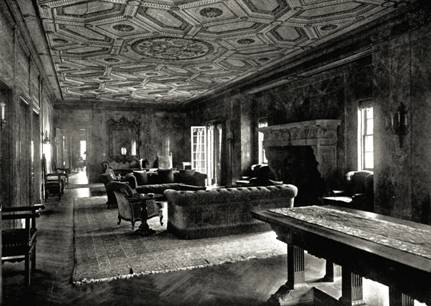 <![endif]>
The Drawing Room
<![if !vml]>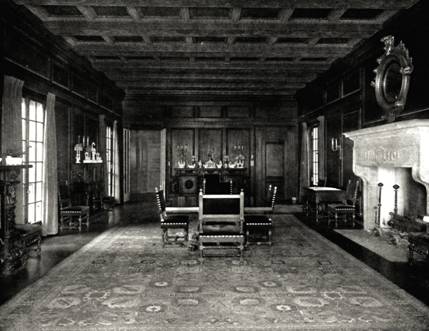 <![endif]>
The Dining Room
<![if !vml]>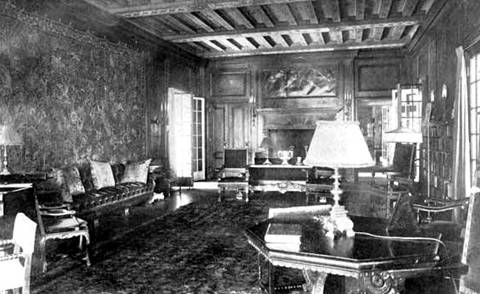 <![endif]>
The Library
<![if !vml]>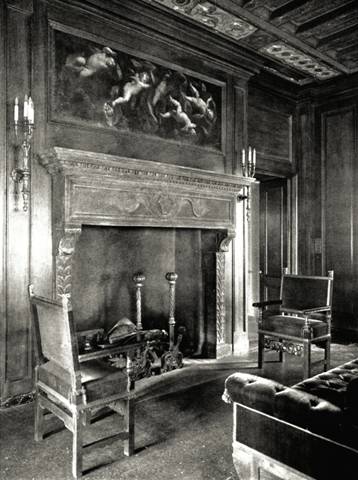 <![endif]>
Detail of the Library Mantle
<![if !vml]>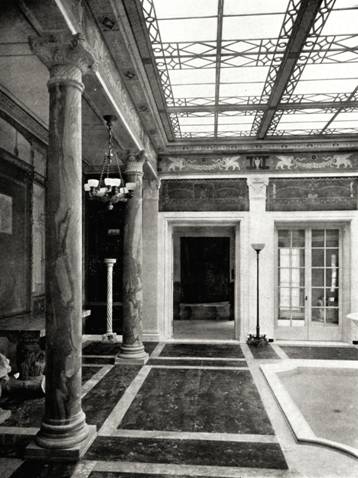 <![endif]>
The Pompeian Room
<![if !vml]>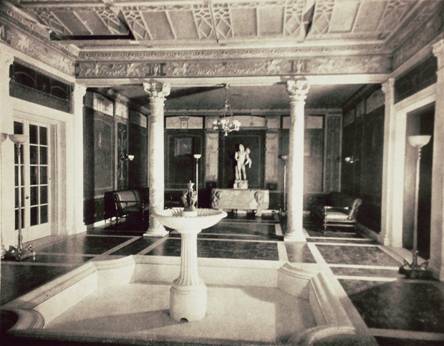 <![endif]>
                     :: Exteriors ::
| | |
| --- | --- |
| | <![if !vml]><![endif]> |
"Edith's relationship with her father was stormy. She rebelled from his staunch frugality by living extravagantly, and giving away millions to her favorite causes," said Lonnie Sacchi of the Frederick Law Olmsted Society.
"She owned furniture that once belonged to Napoleon. She had Catherine the Great's emeralds, too," Sacchi said. "Her pearls were valued at $2 million. Her dog wore a diamond-studded collar."
Edith also built a 44-room Italianate villa in Lake Forest. "The unoccupied villa was full of unopened crates of art and antiques," he said.
Chicago Sun-Times
May 21st, 2004 – by Bill Cunniff
<![if !supportLineBreakNewLine]>
<![endif]>